What Is Section 179? How to Save This Tax Season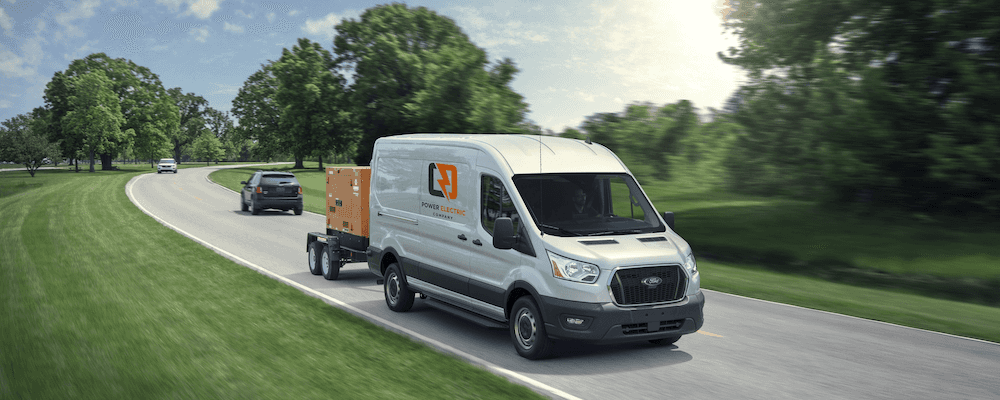 Our dealership has a wide selection of new vehicles for you to choose from, and our team is always looking to help you get the best possible savings. Whether you're looking for a family-friendly cruiser or a capable workhorse, we've got just what you need at our dealership. If you're exploring our inventory to purchase a vehicle for your Columbia business, you'll want to take advantage of the Section 179 deduction. But, what is Section 179? Section 179 allows businesses to write off a certain amount of the vehicle's purchase price from their taxable income.
Section 179 is designed to incentivize businesses to invest in themselves which can in turn benefit their own communities near the Belleville area. For example, if you purchase a $70,000 Ford vehicle for your business, then you can deduct $70,000 from your gross income. With a 35% tax rate, that would result in a savings of $24,500 in taxes! There are some limitations to Section 179 so you'll want to confirm with a trusted tax advisor for assistance in finding a Section 179 vehicle that's eligible for the deduction. Learn more about Section 179 today with our finance experts at Sunset Ford Waterloo!
What Does a Vehicle Need for the Section 179 Deduction?
We've answered, "What is Section 179?" but is every vehicle eligible for the deduction? Technically, nearly any work vehicle that isn't used for personal purposes will almost always qualify for the Section 179 deduction. On the other hand, some standard passenger vehicles that are used more than 50% of the time for qualified business use around Red Bud may also qualify for the Section 179 deduction as well.
There are many different limitations to qualifying vehicles, though, so it's best that you confirm with a tax professional to confirm if the vehicle you're interested in is eligible for the deduction. In general, here are some guidelines for vehicles that may qualify for Section 179:
9+ passenger seating capacity
Fully-enclosed driver's compartment
No seating behind driver's seat
Gross Vehicle Weight Rating between 6,000 pounds & 14,000 pounds
As we mentioned, in addition to some of these conditions, nearly any passenger vehicle, truck, or van that is used for more than 50% of qualified business use may also be eligible. That means that even if the vehicle doesn't have any of the conditions we just listed, it could still qualify for Section 179 depending on your specific business usage.
Section 179 Vehicles That May Be Eligible
For Section 179, you'll find that there is a wide range of vehicles that could qualify for the deduction depending on their specific use for your business. If you're considering a vehicle and you want it to qualify for Section 179, our suggestion is to work with a trusted tax advisor for assistance. However, here are some popular Ford models that we believe might qualify for the Section 179 deduction:
Ford Transit
Ford Transit Connect
Ford Super Duty™
And more!
Discover More Details of the Section 179 Deduction With Sunset Ford Waterloo!
There are many nuances to Section 179 vehicles and deductions so we don't blame you for having questions. Luckily, you can always stop by in Waterloo for further assistance. If you're not nearby and you'd still like to work with our team, feel free to get in touch with our experts online!
More from Sunset Ford Waterloo
Our dealership has a wide selection of new vehicles for you to choose from, and our team is always looking to help you get the best possible savings. Whether you're looking for a family-friendly cruiser or a capable workhorse, we've got just what you need at our dealership. If you're exploring our inventory to purchase…

The new Ford Escape is a comfortable crossover that can help you stay connected on your Waterloo commute. It features a spacious cabin with the latest technology and you won't be let down when you're behind the wheel. While its interior is a nice place to spend time, you'll find that the 2022 Ford Escape…

If you're looking for a truck that you can count on day in and day out during your Waterloo adventures, there's no better choice than a Ford F-150. The new Ford F-150 is here and it's ready to help you take on the toughest tasks. Whether you're going from job site to job site in…